Welcome to the
Rotary Club of Bishops Waltham
Rotary is a worldwide organisation of people from all walks of life that provide humanitarian service, encourages high ethical standards in all vocations, and helps build goodwill and peace in the world. Approximately 1.2 million Rotarians
belong to more than 31,000 Rotary Clubs located
in 194 countries and regions. The world's Rotary
clubs meet weekly and are nonpolitical, non religious,
and open to all cultures, races, and creeds.
The Rotary Club of Bishops Waltham is just one cog
in the larger wheel of Rotary International.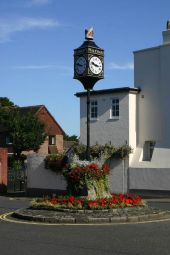 If you have some time to spare why not join us?
Take a look at our About Rotary Section, and follow
the links to other Rotary sites.