Christmas Collections
Christmas Collections in Horton Heath, Fair Oak, Bishops Waltham,Waltham Chase will soon be with us in December. Roll down the page for streets we visit and what days we hope to be there, subject to the weather of course!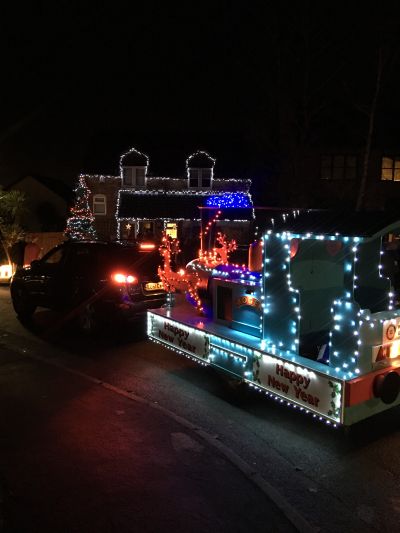 Bishops Waltham Rotary Christmas Collections 2017
with Roger the engine and Santa.
All routes start at 1800 and finish at 20.00
Monday December the 11th, Horton Heath
Starting from the Community Centre
Meadswweet Way, Campion Close Eye Bright Close
Bryony Close Avens Close, Valerian Close, Century Gdn, Angelica Gdns
Fir Tree Cl, Exmouth Gdns
Tuesday 12th December Fair Oak West
Starting from Dean Road, Roker Way, Trafford Road
Ninian Close, Highbury Cl, Dell Cl, Deal Cl
Stamford Way, Fratton Way, Selhurst Way,
Elland Cl, White Hart Road
Wednesday 13th Dec Fair Oak East
Starting in Stubbington Way, Noyce Drive,, Reynolds Road,
Carroll Cl, Farley Cl, Heath Cl, Longfield Road, ,
Noyce Drive, Freda Routh Gdns,,Mears Road,
Michaels Way, The Beeches, Osborne Gardns
Back along, Michaels Way, to finish.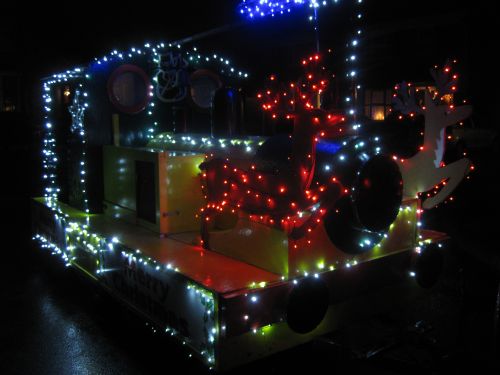 Monday the 18th Dec Newtown, Bishops Waltham
Starting in the Avenue, Leopold Drive, Park Road,
Mallard Cl, Siskin Close and Closes off,Kestrel Cl,
Churchill Ave, Cunningham Cl, Hermitage Cl
Northfields Cl,Albany Road, Drive and Court
If time, Battery Hill
Tuesday 19th December Waltham Chase
Start at the Village Hall
Bull Lane, Ashley Gardens, Clubhouse Lane, Chase Grove,
Provene Gardens and Close, Meadow Cl,
New Development in Clewers Lane, finish atThe Ridings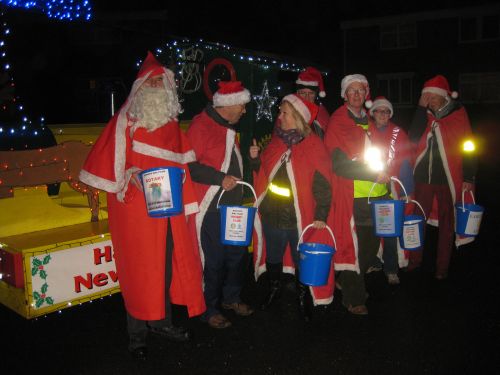 December 20th Rareridge Lane and Oak Road,
Cricklemead, Cricklewood Cl, Hamble Springs,
Cherry Gardens, Godfery Pink Area.
Thursday 21st Pondside Area and Lower Lane
Starting at St Bonnet Drive, Lower Lane, Garfield Road,
Langton Road, Beaufort Dr, Morley Drive,
Edington Close, Merlin Cl, St Swithens Close
We will be carry out static collections as follows
Bishops Waltham High Street, Saturday 16th December
Wickham Square, Friday 22nd December
Santa with some of the elves, with Roger in his old colour.
Budgens Store on Saturday 23rd December

If we do not visit your road, please come and find us if you live nearby, but have a great Christmas and New Year.

All donations given go 100% to Rotary Charities