Christmas Collections and Roger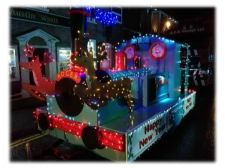 One of the usual highlights of the run up to Christmas is our Christmas collections where we tour the streets of Bishop's Waltham, Waltham Chase, Horton Heath, and Fair Oak with "Roger" our brightly lit and music playing Christmas Steam Engine. Unfortunately, with restrictions as they are, we will not be able to tour round as usual with Santa greeting the Children and taking their Christmas Present orders this year, but because we have been told on numerous occasions that Bishop's Waltham Rotary Club coming round with Roger the Steam Engine is the start of Christmas we feel we need to do something.
This year we will attempt to drive round most of our usual routes at some point during the first two full weeks of December, but we will not be making a collection and Santa will not be able to stop and talk to the children – this is obviously dependant on the restrictions in place at the time. If you want to know if we will be able to come round and when we will be in your area take a look at our website /index/christmascollection.html or "like" us on Facebook to receive regular updates.
As well as signalling the start of Christmas, Bishop's Waltham Rotary Club raises significant funds from the door to door collections so that we can support many charities both local, national, and international. Unfortunately, there is still a need, most certainly a greater need this year, and because of this we still need to raise funds to be able to help out.
If you would like to donate to help us, especially with Roger the Steam Engine in mind, you can donate via our website using the Paypal "Donate" button at the top of this page, or you can text ROGER followed by a number to 70085 to donate that number in pounds i.e. ROGER 5 – will donate £5. Texts cost the value of the donation, plus one standard rate message and you'll be opting in to hear more about our work and fundraising via telephone and SMS. If you'd like to donate, but do not wish to receive marketing communications, text ROGERNOINFO followed by the amount you would like to donate to 70085.
We are hoping to be able to have 2 static collections: -
Fri 18th Dec in Wickham Square - 0900 - 1600
Sat 19th Dec in Bishop's Waltham High Street - 0900 – 1600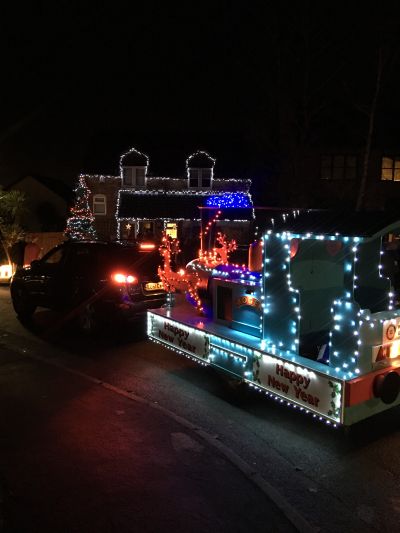 All donations given, go 100% to Rotary Charities
BISHOP'S WALTHAM ROTARY