Tour of Legends
As you know we had to sadly abandon the Tour Of Legends due to covid but you have not been forgotten and plans are in hand for next years tour.
I will be posting updates in the coming months with dates as soon as possible but it is at present looking to be in late May early June 2022.
Looking forward to seeing you all and your lovely cars.
Hi All, It is with heavy heart I have decided to postpone this years Tour Of Legends. Although a great shame I think it is the right thing to do in the current climate. I have been putting off telling you all what itinerary was planned but hopefully we can rearrange once we all get on top of this upsetting virus. We had a full house as regards to numbers and I will be contacting all those who were provisionally booked with our decision.
Once again very sorry to have to do this but the Tour will rise again and we will get through this.
All the best and stay safe
Jason (Bishops Waltham Rotary)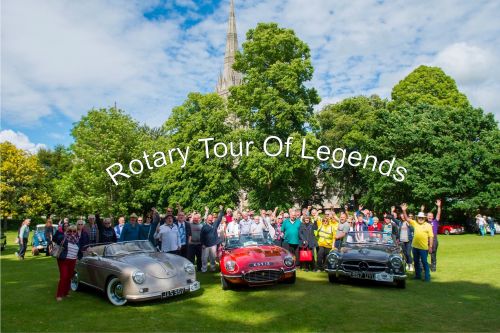 Bill Rawles Classic car sales and restoration
have kindly agreed to be our main sponsor for the event. Last year was a great day with a lovely Bunch of classic car owners and a great atmosphere.
Last year we raised £3,000 for No Limits helping young people suffering with anxiety and depression and The Society of St James for the homeless, a great achievement.
Entry is £50 per car which includes lunch at Ampfield Golf Club, lunch for partners/passenger is at £12.50 each.
Have a look at what happened last year, see the Rotary Tour of Legends facebook page or scroll down.
For an application form contact Jason on 07767880544 or email jason.rule@bishopswalthamrotary.org.uk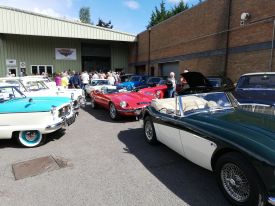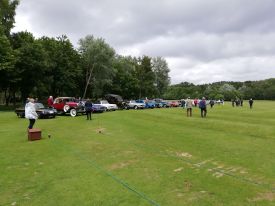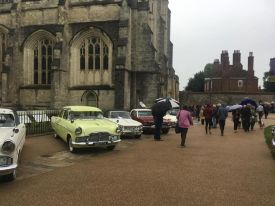 Bill Rawles l Ampfield Golf Club Winchester Cathedral