Tour of Legends
Saturday the 11th June 2022

Bishops Waltham Carnival and Family fun day, music, dance and cars
All owners of Classic Vintage and Veteran Cars, Bikes, military (in fact anything interesting),
you are invited to display their pride and joy, no age restriction just classic in some way
1. Join in the Fun with a Motorcade through the village. It starts this year from Hillson's Drive, near Botley Railway Station, SO30 2GE ( arrive at Hillson's 11.30) then drives to the town and into the Showground. .
1. Or just display it at the Showground in Hamble Springs SO32 1SF ). There will be award for the Presidents favourt Vehicle and runner up. You must arrive there before 11.40.
Please let us know if you intend to attend or would like more information on the event. Pete
07710307880 info@yeomansyearbook.org.uk. or pete.yeoman@bishopswalthamrotary.org.uk
There is no charge to enter if you bring a classic !! but please give a donation when asked by a Rotarian
.
As you know we had to sadly abandon the Tour Of Legends due to covid but you have not been forgotten and plans are in hand for next years tour.
I will be posting updates in the coming months with dates as soon as possible but it is at present looking to be in late May early June 2022.
Looking forward to seeing you all and your lovely cars.
---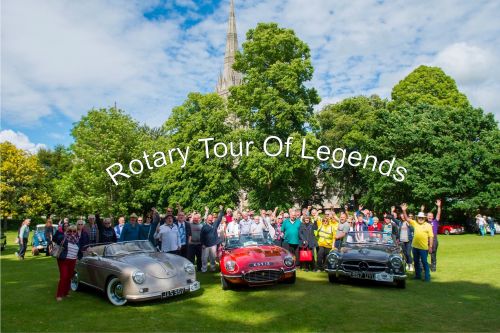 Bill Rawles Classic car sales and restoration
have kindly agreed to be our main sponsor for the event. Last year was a great day with a lovely Bunch of classic car owners and a great atmosphere.
Last year we raised £3,000 for No Limits helping young people suffering with anxiety and depression and The Society of St James for the homeless, a great achievement.
Entry is £50 per car which includes lunch at Ampfield Golf Club, lunch for partners/passenger is at £12.50 each.
Have a look at what happened last year, see the Rotary Tour of Legends facebook page or scroll down.
For an application form contact Jason on 07767880544 or email jason.rule@bishopswalthamrotary.org.uk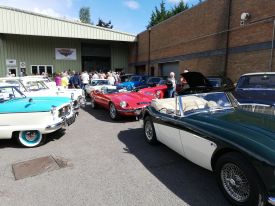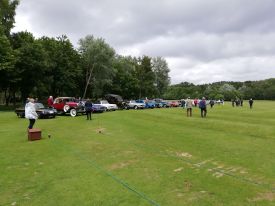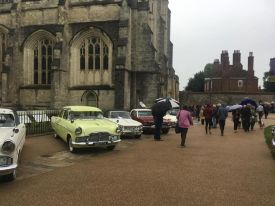 Bill Rawles l Ampfield Golf Club Winchester Cathedral
Bishops Waltham Carnival and Family fun day, music, dance and cars