Roger and Christmas collections 2021 click here
Bishop's Waltham Rotary Club News

Christmas Collections
One of the usual highlights of the run up to Christmas is our Christmas collections, where we tour the streets of Bishop's Waltham, Waltham Chase, Horton Heath, and Fair Oak with Santa and "Roger" our brightly lit, and music playing, Christmas Steam Engine. Last year we did manage a drive round of most of our usual routes, but without stopping due to the impending lockdown and the need to avoid face to face contact.


This year things seem comparatively more positive, and we are excited that we will be able to get out and about with Roger the Steam Engine and Santa will be on hand to take all the children's Christmas Present orders. We have been told on numerous occasions that Bishop's Waltham Rotary Club coming round with Roger the Steam Engine is the start of Christmas so this year we will be coming round the local area in the first two full weeks of December.
We also have 3 static collections planned this year (shown below) and keep an eye on our website or Facebook page to find the dates when we will be driving around a street near you: -
Sat 11th December at MacCarthy's Farm Shop - 0930 to 1630
Sat 18th December at Sainsbury's Bishop's Waltham - 0900 to 1630
Sun 19th December at Pickwell Farm, Grange Rd, Bursledon – 1000 to 1600
We understand that many of us no longer carry change around so if f you would like to donate to help us, especially with Roger the Steam Engine in mind, you can donate via our website using the "Donate" button at the top of this front page, or you can text ROGER followed by a number to 70085 to donate that number in pounds i.e. ROGER 5 – will donate £5. Texts cost the value of the donation, plus one standard rate message and you'll be opting in to hear more about our work and fundraising via telephone and SMS. If you'd like to donate, but do not wish to receive marketing communications, text ROGERNOINFO followed by the amount you would like to donate to 70085.
Food Bank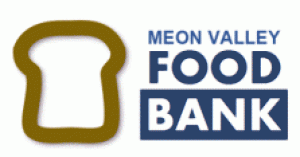 FOOD BANK
For several years now we have been regularly donating food on a monthly basis to the local Meon Valley Food Bank, who have helped over 3000 local adults and children over the last 6 years. The Food Bank has seen a significant rise in usage from all parts of our community over the last 18 months or so due to the strains that have been placed on peoples lives due to job losses, isolation etc. We were approached during the summer and asked to help out by volunteering as drivers every week going round delivering the donated food to where it is needed, whilst their normal driver was unavailable. This has proven to be a real eye opening task and has put us in touch with individuals and families who we may be able to help in other ways. If you would like to help by donating food to this immensely important and very local charity they accept food donations at Wickham Community Centre between 10am and noon every Monday.
Like our Facebook page or take a look at our website for updates on what is going on, what we have been up to and how you can help us help others!
ian.treveil@bishopswalthamrotary.org.uk
__________________________________________________________________________________________
Christmas with Roger and Santa. Preparations are in hand to encompass as many streets as possible this year, watch this and Facebook for more information.
For more information nearer the time click here.