Local girl receives Rotary Honour: Debbie Walker.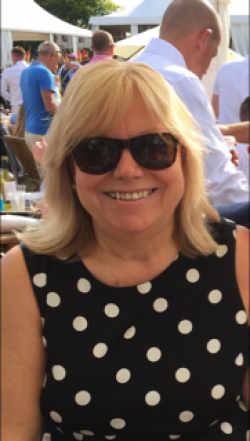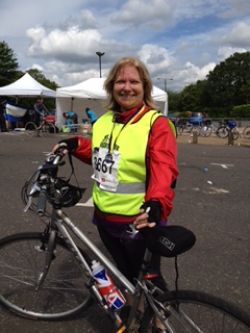 BW Rotary held a dinner on the 4th May to celebrate 30 years since their setup. It was an opportunity to recognise the outstanding contribution to Rotary and charity fund raising of Debbie Walker.
Debbie is a well-known local who took up cycling at 50 and got the bug for charity cycle rides. She has now completed three 'Ride in the Night' rides in London, as well as charity rides in Kenya, China, Brazil, and India supporting 'Women V Cancer'; raising thousands. Debbie was also BW Rotary's first female president in 2017.
The Paul Harris Award is the highest award in Rotary. It is given to a Rotarian or a member of the community that has made an outstanding contribution to the community.
Bishops Waltham Carnival

More on the Carnival Page click here
Terms and Conditions for Dog Show
By registering for the Dog Show you agree to abide by these terms and conditions of entry. These can change and you are asked to visit this document frequently to ensure you are up to date with the rues. By registering you also agree to abide by any instructions or regulations displayed or given on the day of the event by Bishops Waltham Rotary Club Officials.
Competition Entry Details and Fee
1. Bishops Waltham Rotary Club advocate a policy of responsible pet ownership and the health and safety of all dogs taking part in the competition is our number one concern.
2. Dogs should not be forced to take part if they are not happy doing so.
3. Everyone who takes part in the Dog Show must be registered. Registration takes place at the registration desk on the day of the show.
4. The entry fee is £2 per class, per human/dog and payment must be made at time of registration. All entry fees are non-refundable
5. Children under the age of 16 MUST be accompanied by an adult.
6. Participants may enter more than one class.
7. All dogs must be on a lead at all times whilst on the show ground.
8. Dogs should not be dressed up in costumes or any clothing that does not have a welfare benefit.
9. The Bishops Waltham Rotary officials and Judges reserve the right to remove a dog(s) from the ring if they are being aggressive towards another dog or human or are being disruptive to the competition, or showing signs of stress, anxiety, fear, illness or injury.
10.Any specific information and instructions given by any Bishops Waltham Rotary Club official must be adhered to and decisions of the judges are final.
11. Any dog fowling on the show ground site as a whole must be cleared up by its owner or handler and deposited in one of the poo bins. Poo bags are available from the registration desk and poo bins are also provided to deposit your bags!
Disclaimer: By entering the Dog Show you are agreeing to take full responsibility for, any injury or damage to and/or caused by your dog(s) and it is not the liability of the organizers or sponsors including disappearance, theft, death or otherwise. You are fully liable for your animal should they cause any damage or injury. Any dog showing aggressive behaviour at the show will be asked to leave with no refund given.
Participation in this competition is deemed acceptance of these Terms and Conditions.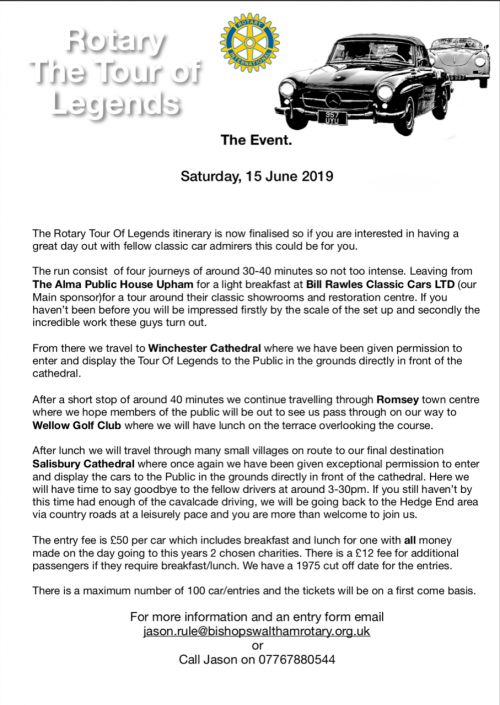 This and the application form are Jpeg so right click and
paste