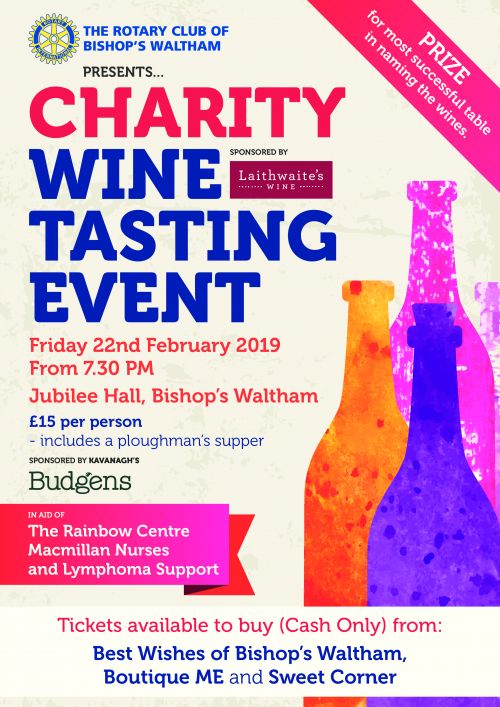 Thursday the 29th November 2018 a 5th Thursday, at Waltham Chase Village Hall for a Skittles Evening with WAG'S. Fsh and Chips from Paul's Plaice were enjoyed by all and the wonderful selection of Desserts were a sight to behold. All had a good time as the pictures should show.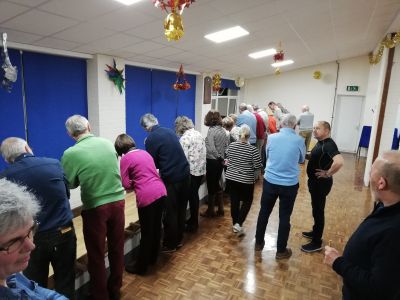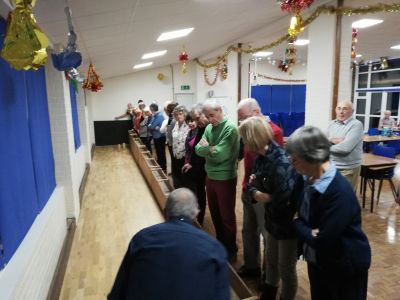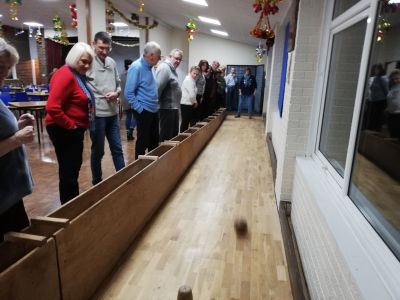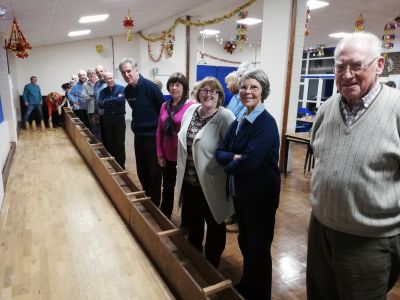 ---
Christmas Collections with Roger
Where and when can you see Roger this year, hit Roger's button here
---
NEWS
Crocus planting at Bishops Waltham infants school. The Crocus represents the dyed tip of a childs finger that has had the Polio innoculation in those countries of the world where Polio still exists.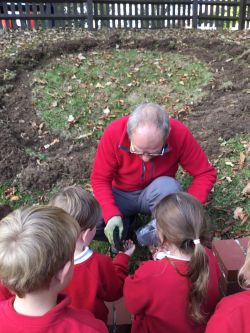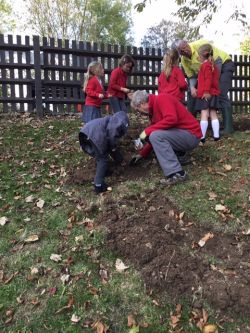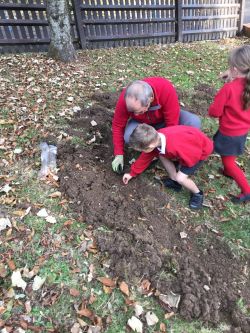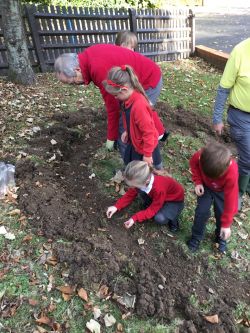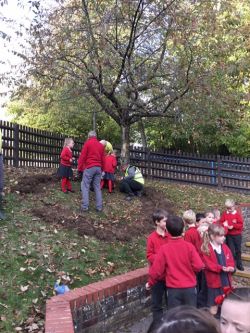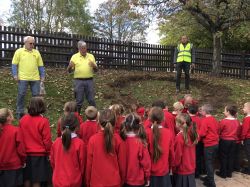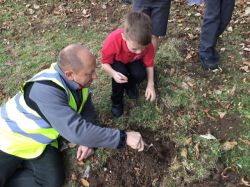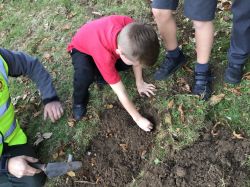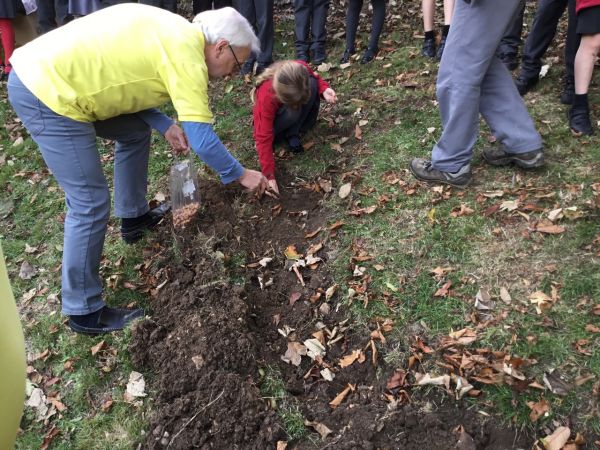 ---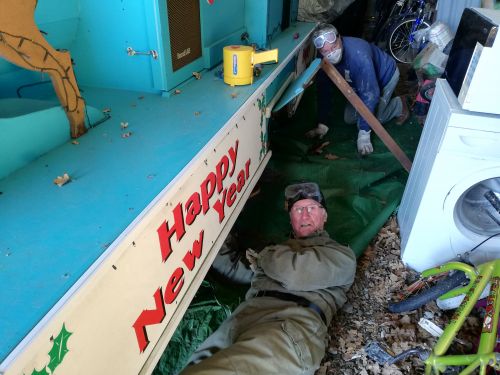 Maurice,Nigel and Pete getting dirty underneath Roger the Engine, Roger is slightly poorly and has a rusty'bottom' and needs some TLC to prevent corrosion from spreading.