For Christmas Collections, click
here
---
August, Quite a different meeting last Thursday the 1st August at Bishops Waltham Rotary Club, because we could not use East Horton Golf Club, our normal weekly venue we went on a 'Scatter night'. This involves visiting other clubs and enjoying their hospitality. We visited in varying sized groups the following clubs;
Cowes
Whiteley
Portsmouth North
Alresford, Winchester and Southampton West
This next week the 8th August sees us visiting the YMCA at Fairthorne Manor.
---
Handover of President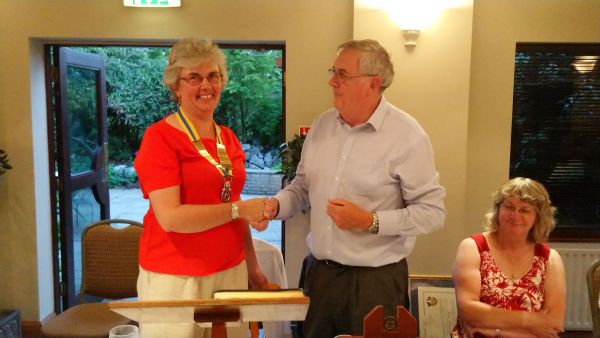 Its the end of President John's year so he hands over his chain of office to Linda Treveil, she in turn hands her chain to Mandy Tourle who also presents hers to Sara Walker who will be eventually President in 2021. What a cheerful group AND mostly ladies!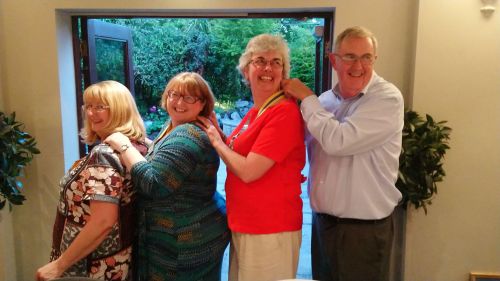 Tour of Legends.
How the day started and ended!
Saturday the 15th June saw 42 classic Cars meet at the Alma Inn, at Lower Upham at 08.15 then drive to Bill Rawles Classic Car repair garage and Showroom for a light breakfast. It was then onto Winchester Cathedral where for an hour the Cars were displayed in front of the building. Next was lunch at West Wellow Golf Club via Romsey town centre then onto Salisbury Cathedral where the cars were displayed with great comments from visitors. All left for home at 16.30 after a really great day!
The result was, from the drivers ' can we do it again next year' and the Rotary coffers raising £3000 ! An all round success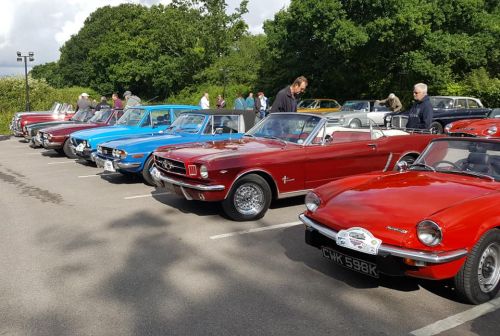 Waiting with anticipation at The Alma Inn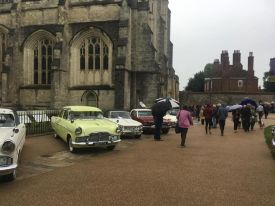 Outside of the Winchester Cathedral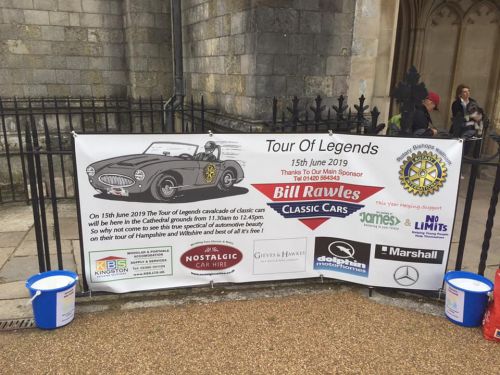 One of the banners detailing our sponsors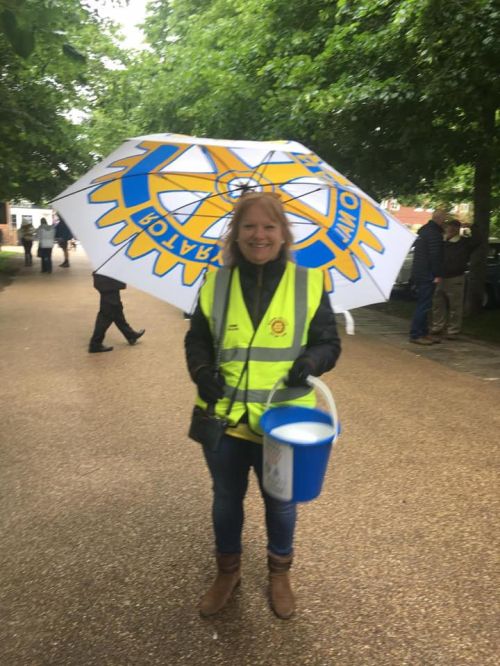 One of the many the Bishop Waltham Mashals

Lunch Line up at Wellow Golf Club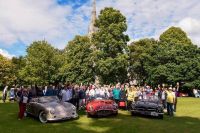 All; arrived safely with Salisbury Cathedral as a backdrop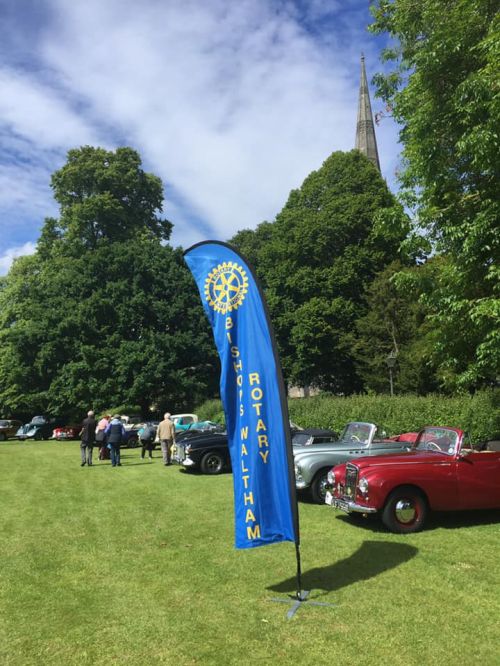 Another shot of the Cars and Cathedral