Pictures from the French Exchange weekend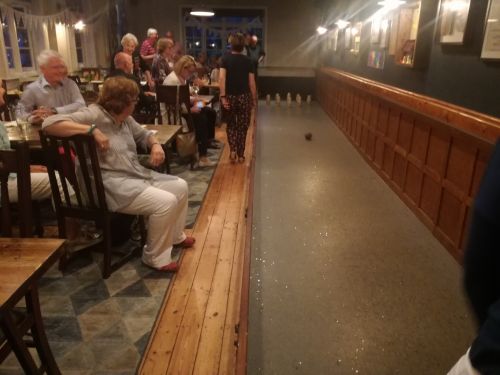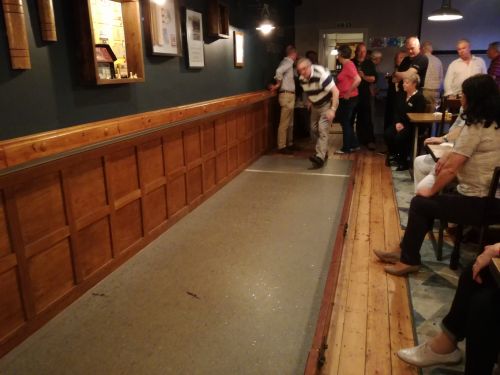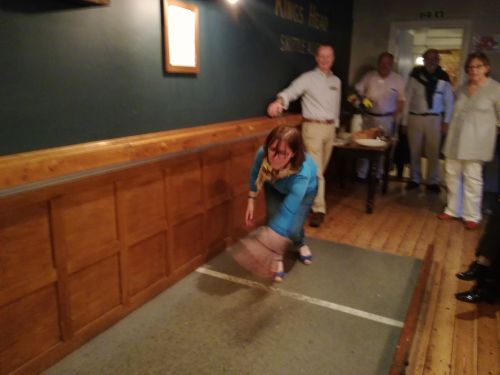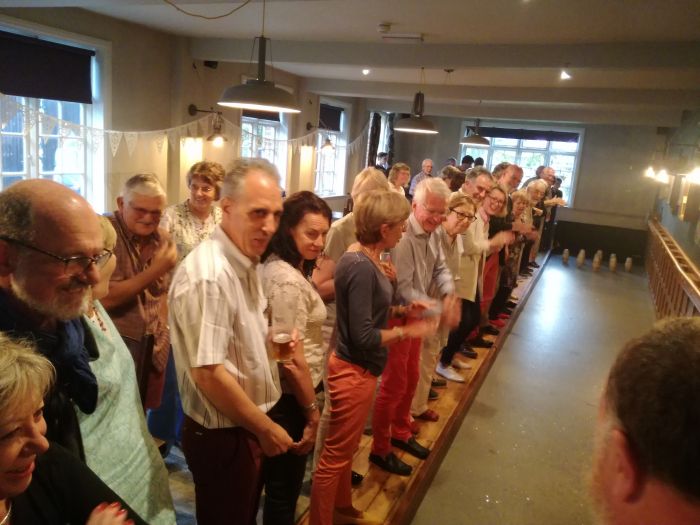 ---
Look Who bumped into Matt Allwright from the BBC at Windsor 21st April 2018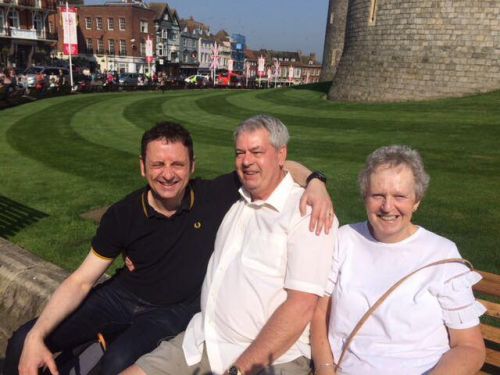 Rotarian Roy marsh and his wife Judy
Yet again a new member, a local businessman, Ian Fletcher, welcomed by Vice president John Natt,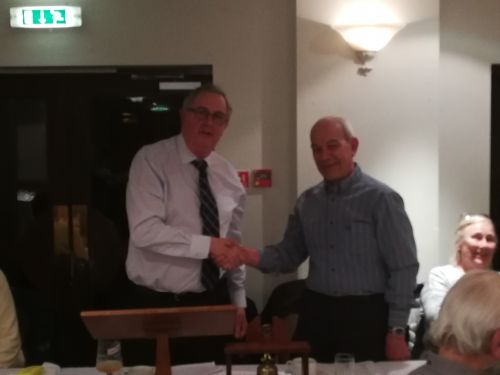 ---
Hello, this is a belated report on our participation in this popular local event.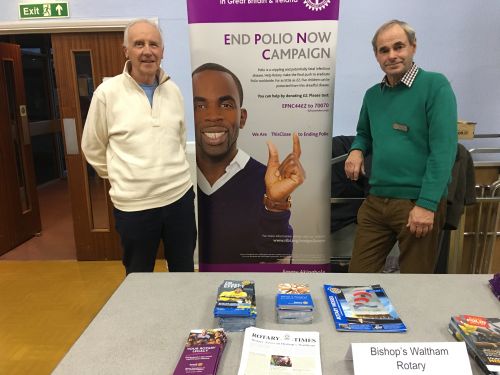 Background. Every year there is a Parish Council Information Meeting, when the Parish Councillors provide a report on their area of specialisation, and also a number of local groups are invited to present. In the not too distant past, only a handful of people turned up for the event. However, Councillor Robert Shields has focused on the event and enlivened it such that last week there was around two hundred people in attendance; attracted in some small part by the free wine and sandwiches at half time.
The event was on the same evening as the Mayor's award presentation to our club in Winchester, and when Debbie was scheduled to be away on vacation. So, yours truly was deputed to stand in!
Presentations. The Councillors presented what they were up to in the first half of the evening. So the subjects covered included local housing development, highways, the local countryside etc. Then there were presentations on the North Pond, Town Team, Village Agent, and finally ourselves: 'last but by no means least'.
Our presentation focussed on BW Rotary club and clarified that we had been running the Carnival in the town as a community event for around 26 years, and that BWR had been established in the town 29 years ago. I attempted to get across that the club is not just made up of old codgers, but is a diverse mixture of ages and genders; I described the local and international recipients of our donations. Finally, I focussed on our support for youth, describing the many things that Rotary sponsors for youth, such as RYLA and many others. We got rapturous applause, almost a standing ovation; but I suspect people were standing because we were last on the agenda and they were in a hurry to go home!
Rotary Table. This was steadfastly manned by John Edwards and attracted such interest that two people went away with pamphlets, and one person volunteered his services. See picture above.
All in all, we provided a humorous and informative presentation of BWR as a diverse organisation doing many things. Unfortunately, the average demographic of the audience was much older than even me, so there was no stream of young people queuing to join up at the end! Still it was an interesting experience and people seemed to really appreciate Rotary contribution in the town.
Best regards, Mike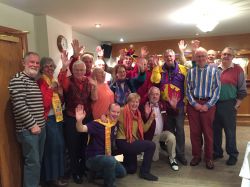 A lighthearted evening during one of our meetings at East Horton
---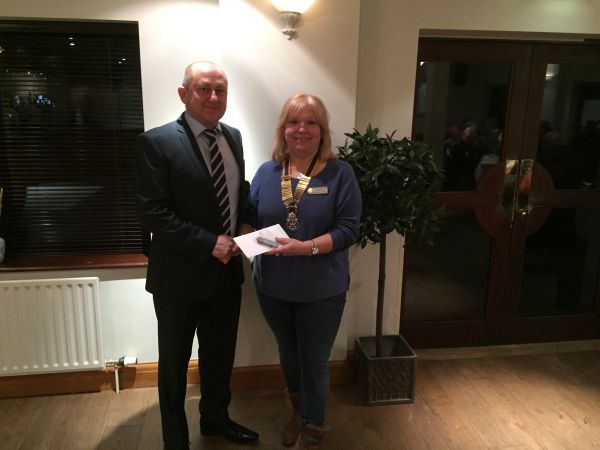 Jason and Debbie, Our newest memb Jason Rule, welcomed by our President Debbie 8th February 2018