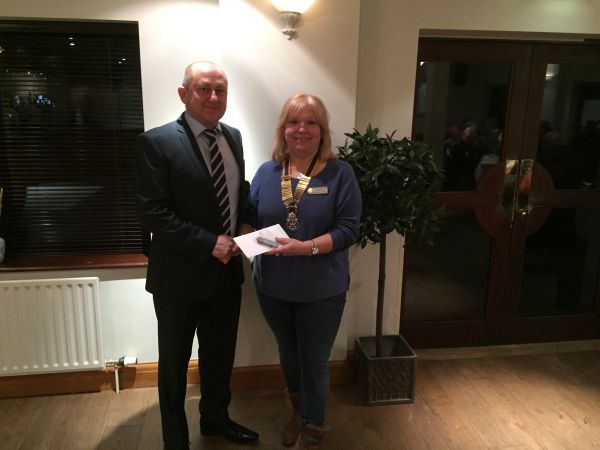 Our newest member Jasopn Rule, welcomed by our President Debbie 8th February 2018
---


Christmas Collection itinerary with Roger the Engine and Santa are now listed click here
---
Our latest recruit, Di Hemingway-Rice is welcomed by Debbie Walker our President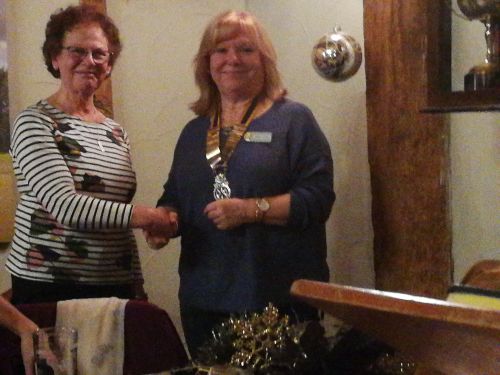 ---
---
Pictures from the Fashion Show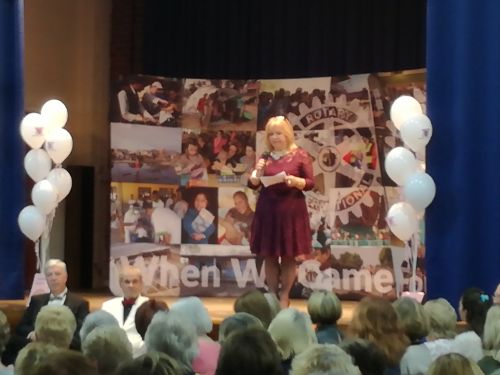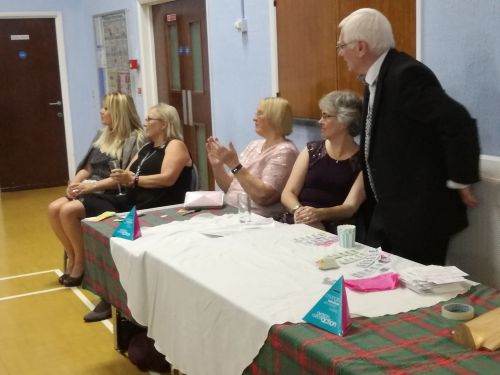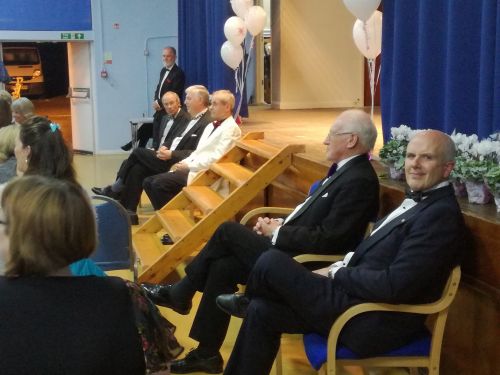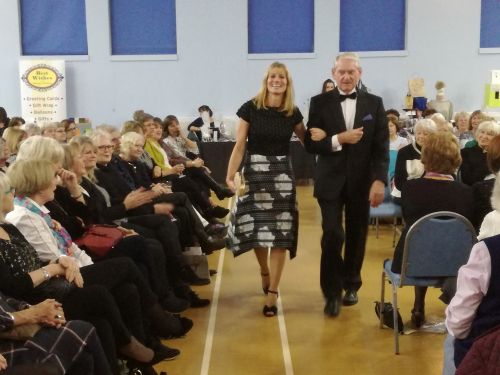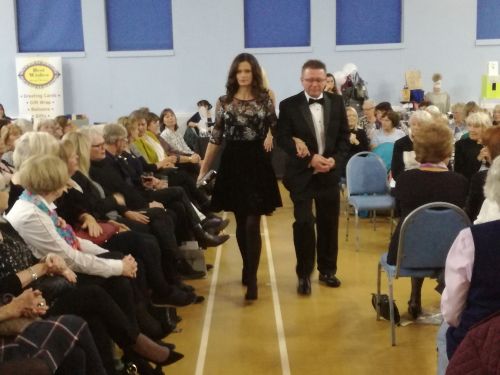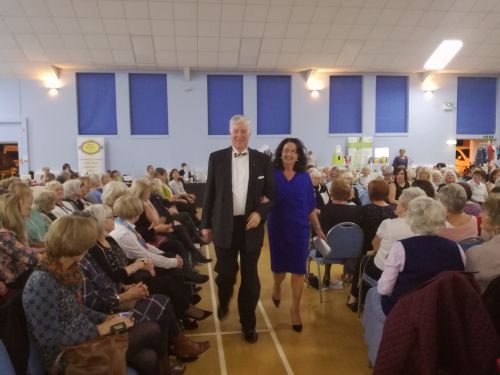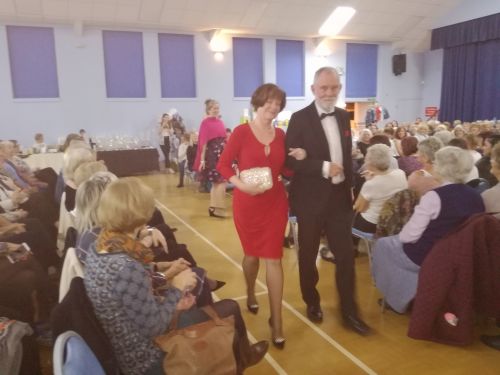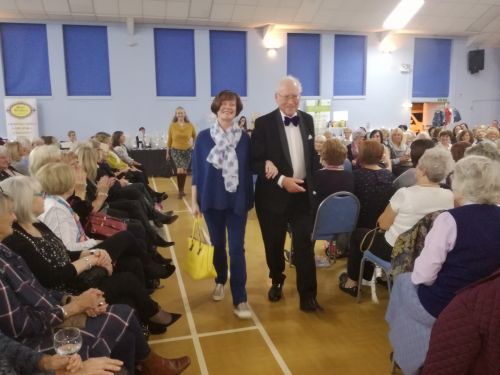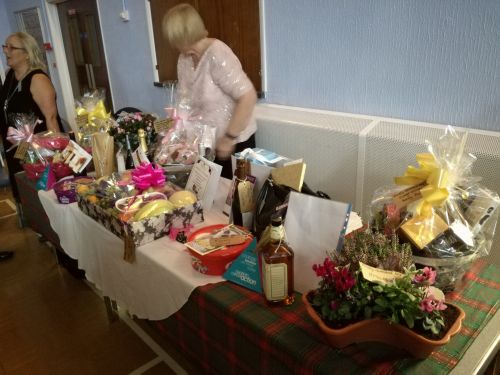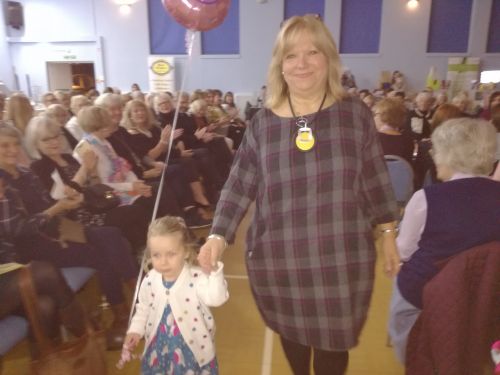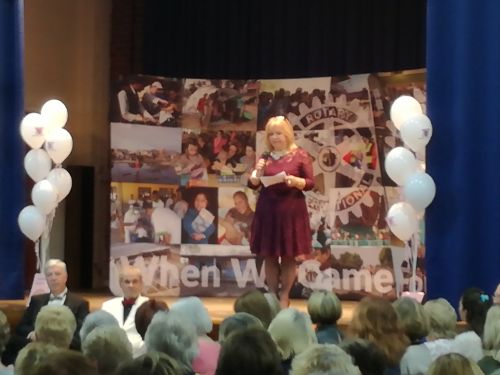 Tim to Maurice, I thought it was Caroline, I must get my glasses fixed!

---

New Forest wet walk, followed by warming pub lunch 20th September 2017.
Bishops Waltham Rotary have committed funds for 2 shelter boxes ( £1000) to help the disaster relief in the Caribbean and Rotary Great Britain & Ireland and Rotary International have also supported this charity for many years, as reported on Breakfast TV this morning and The One Show last evening, if you want to help please view their site to donate.
www.shelterbox.org or Facebook.
Facebook, please see our Facebook link at the top of this page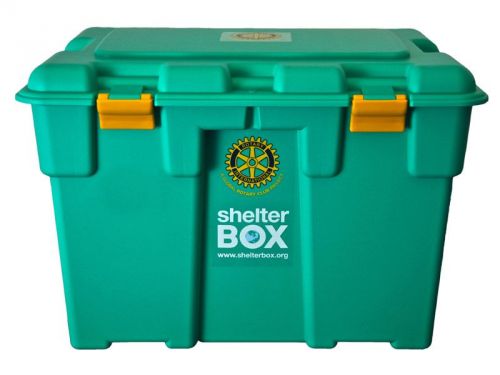 The sturdy green ShelterBoxes are designed to help people who have lost everything. They are filled with practical tools and utensils that help to create the framework for everyday life.
Each contains a family-sized tent that protects people from the elements and provides a safe space in which people can start to recover from physical and emotional trauma.
The contents differ depending on the disaster and the climate, but items such as solar lights, water storage and purification equipment, thermal blankets and cooking utensils help start the process of creating a home.
---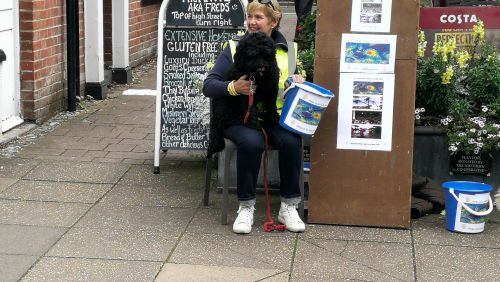 Caribbean Collection Team Bishop's Waltham 16/9/17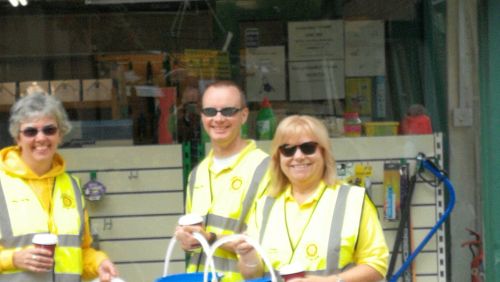 Caribbean Collection Team Bishop's Waltham 16/9/17