Shoeboxes this year reached the largest number for some years, over 600! Follow the trail by scrolling down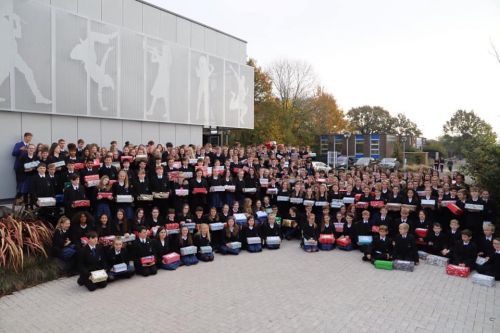 Swanmore College collected over 500!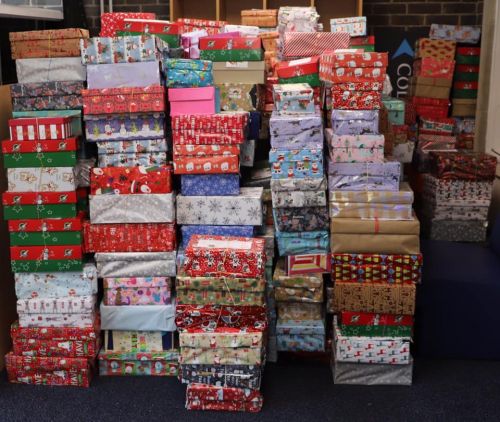 Part of the collection waiting to be Boxed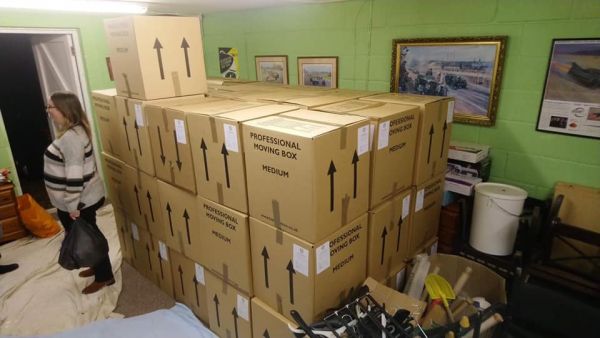 55 boxes packed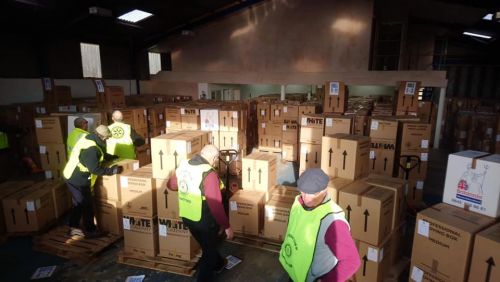 At the warehouse in Dorset where the many
thousands are collated before being packed into containers.
This is carried out by Rotarians from Blandford Forum. If you look carefully in the right of the picture you can seem them in the back of the building as far as the eye can see.

Thank you everyone that joined in and either created a box or helped with the packing.
ristmas Collections
Christmas Collections in Horton Heath, Fair Oak, Bishops Waltham,Waltham Chase will be back with us in December.2019,
Basic LIST of areas
Christmas Collection
December 2019
| | | | | |
| --- | --- | --- | --- | --- |
| Monday 16/12 | Waltham Chase East | Village Hall | 6.00PM | The Ridings, Forest Road |
| Tuesday 17/12 | BW Rareridge Lane | Hoe Road End | 6.00PM | Oak Road, Cricklemede |
| Wednesday 18/12 | BW Pondside | Lower Lane Car Park | 6.00PM | Garfield Road, Langton Road |
| Friday 20/12 | Wickham | The Square | Day | |
| Saturday 21/12 | BW | High Street & Budgens | Day | |
---
Handover of President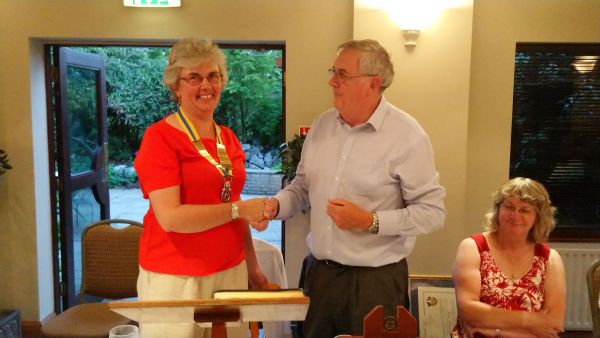 Its the end of President John's year so he hands over his chain of office to Linda Treveil, she in turn hands her chain to Mandy Tourle who also presents hers to Sara Walker who will be eventually President in 2021. What a cheerful group AND mostly ladies!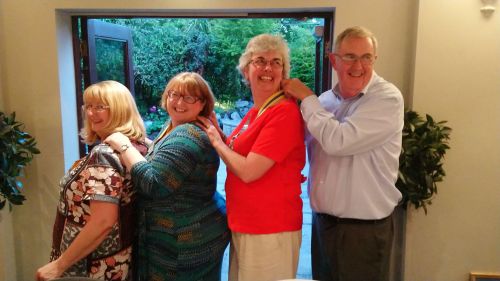 Tour of Legends.
How the day started and ended!
Saturday the 15th June saw 42 classic Cars meet at the Alma Inn, at Lower Upham at 08.15 then drive to Bill Rawles Classic Car repair garage and Showroom for a light breakfast. It was then onto Winchester Cathedral where for an hour the Cars were displayed in front of the building. Next was lunch at West Wellow Golf Club via Romsey town centre then onto Salisbury Cathedral where the cars were displayed with great comments from visitors. All left for home at 16.30 after a really great day!
The result was, from the drivers ' can we do it again next year' and the Rotary coffers raising £3000 ! An all round success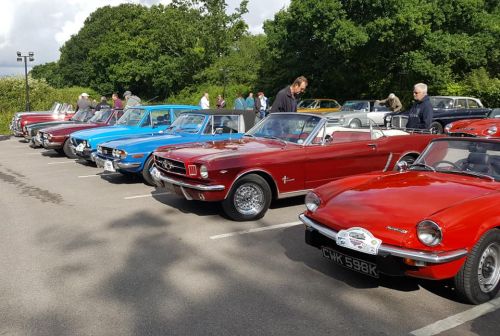 Waiting with anticipation at The Alma Inn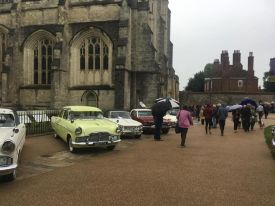 Outside of the Winchester Cathedral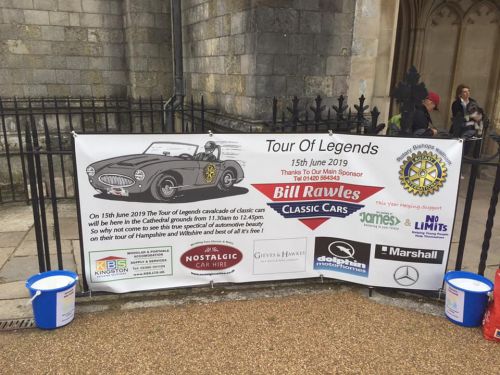 One of the banners detailing our sponsors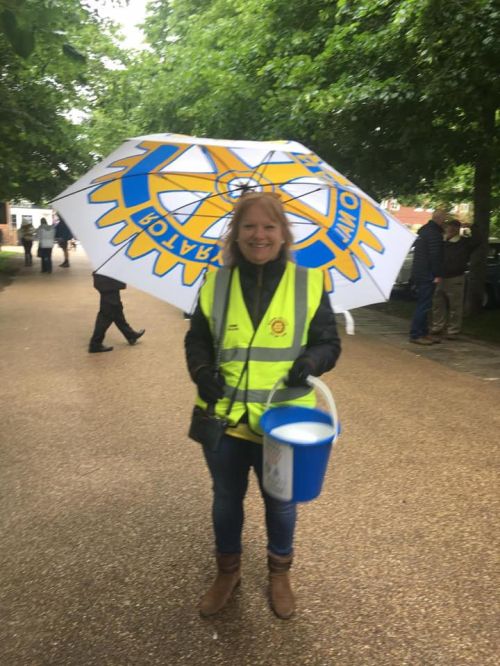 One of the many the Bishop Waltham Mashals

Lunch Line up at Wellow Golf Club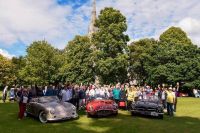 All; arrived safely with Salisbury Cathedral as a backdrop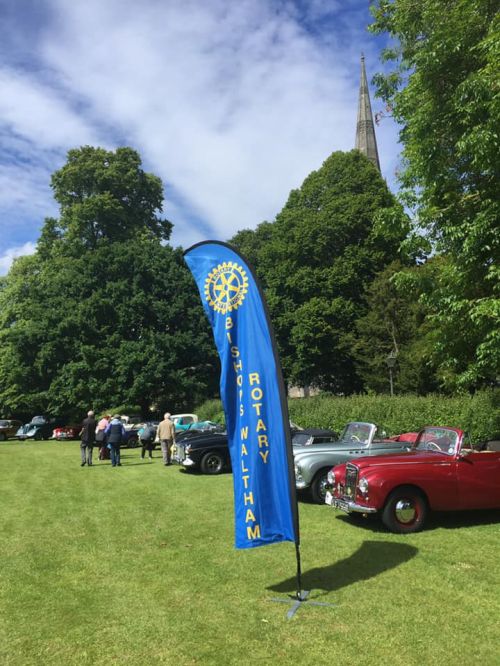 Another shot of the Cars and Cathedral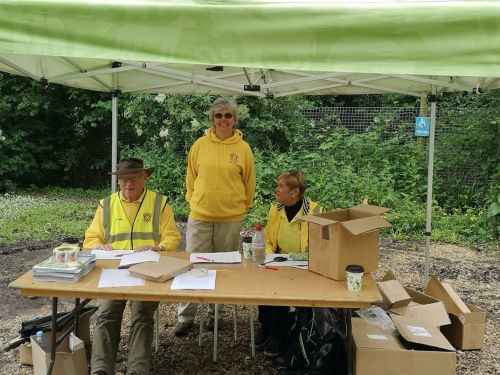 KIDS OUT DAY AT MARWELL: REGISTRATION DESK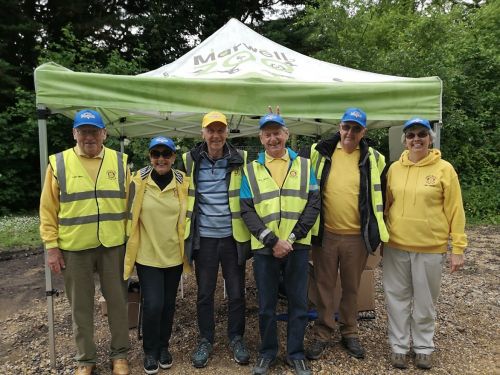 KIDS OUT TEAM AT MARWELL TEAM PHOTO(NO RAIN...YET)
---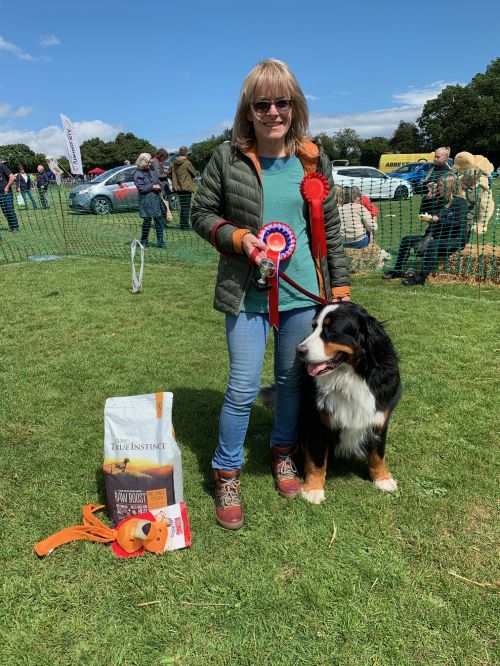 The Carnival was again a great success, despite the weather.
The Batala drum band woke the town up at around 11.30. The classic cars and motor bikes came through the town, followed by the Procession of Scouts, Youth Club, Junior and Infant schools, Town Team, Dynamos and Fire Engine.
Sadly, the Fullers Dray, which is provided each year by Fullers, broke down in the High Street and delayed the Procession a little.
We owe so much to the local traders who have put themselves out
for us, repeatedly providing support and donations to the Carnival cause: thank you.
Prizes were awarded to the Scouts for their Procession entry of Apollo 11, and runners up, the Youth club, for their portrayal of the Sixties. ( see pictures below)
Best shops displays were awarded to Tashinga and Luvvit. ( see Pictures)
The Best in Show dog is a 3 year old Burmese Mountain Dog ( see left) rescued by her owner Gill Watkins via the Burmese Welfare Dogs Home Gill has had her for around 20 months and has worked hard in getting Coco socialised and now she has come on so well that she has become a "Pets as Therapy" dog visiting hospitals and Old People's homes.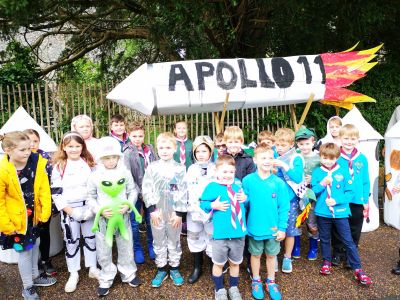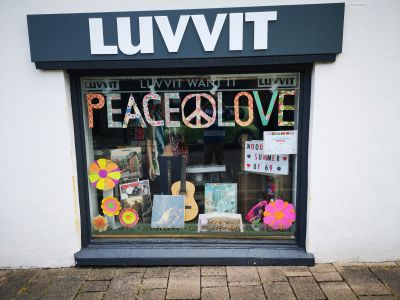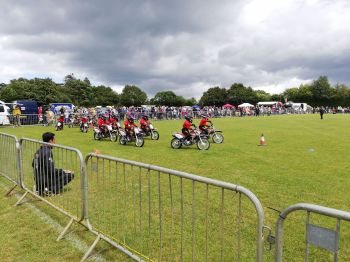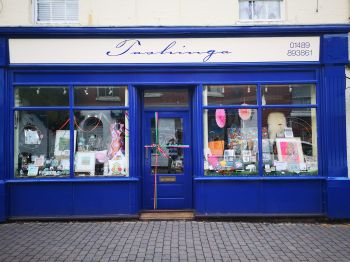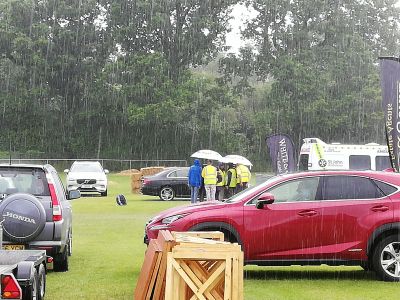 OLD News
Local girl receives Rotary Honour: Debbie Walker.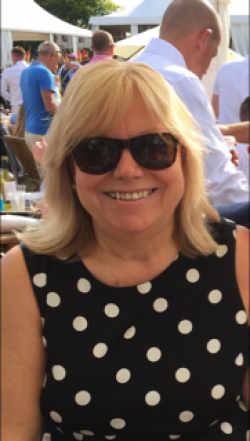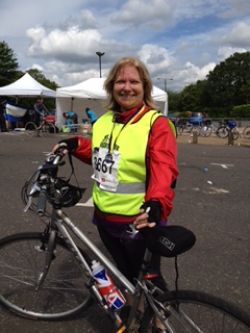 BW Rotary held a dinner on the 4th May to celebrate 30 years since their setup. It was an opportunity to recognise the outstanding contribution to Rotary and charity fund raising of Debbie Walker.
Debbie is a well-known local who took up cycling at 50 and got the bug for charity cycle rides. She has now completed three 'Ride in the Night' rides in London, as well as charity rides in Kenya, China, Brazil, and India supporting 'Women V Cancer'; raising thousands. Debbie was also BW Rotary's first female president in 2017.
The Paul Harris Award is the highest award in Rotary. It is given to a Rotarian or a member of the community that has made an outstanding contribution to the community
Bishops Waltham Carnival

---
Thursday the 29th November 2018 a 5th Thursday, at Waltham Chase Village Hall for a Skittles Evening with WAG'S. Fsh and Chips from Paul's Plaice were enjoyed by all and the wonderful selection of Desserts were a sight to behold. All had a good time as the pictures should show.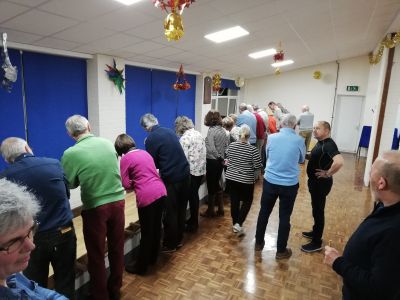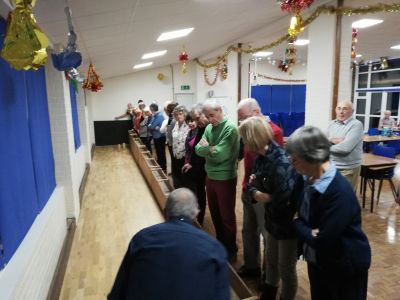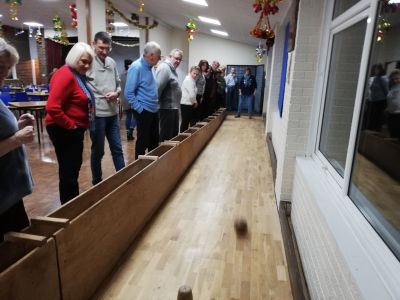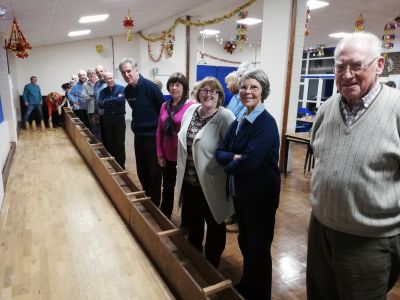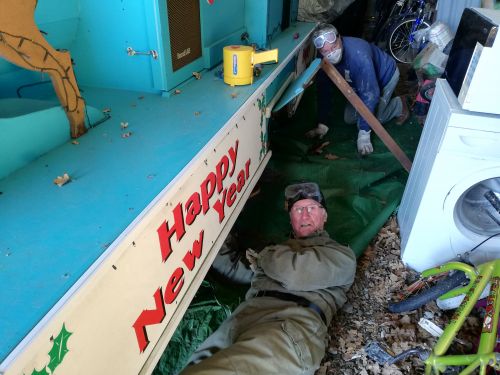 Maurice,Nigel and Pete getting dirty underneath Roger the Engine, Roger is slightly poorly and has a rusty'bottom' and needs some TLC to prevent corrosion from spreading.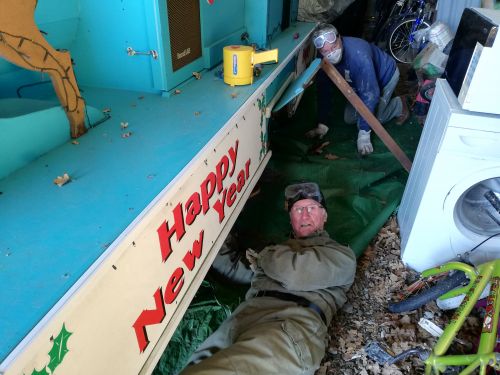 This is where old news is stored
Pictures from the French Exchange weekend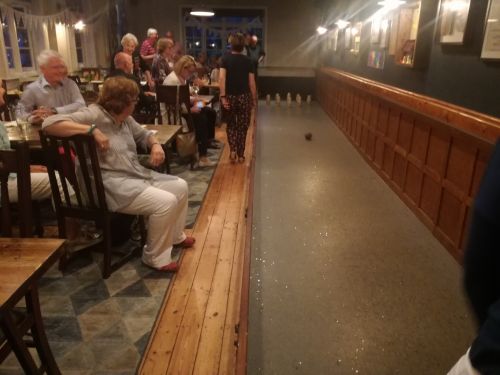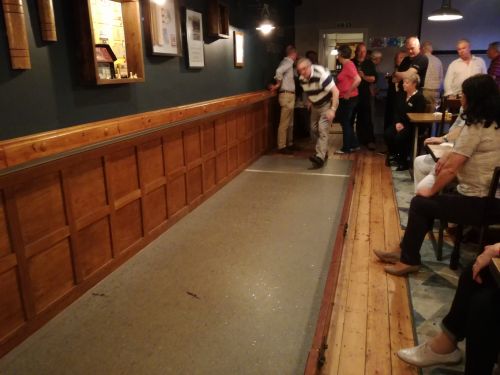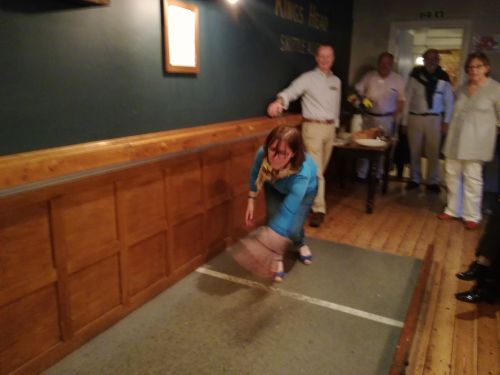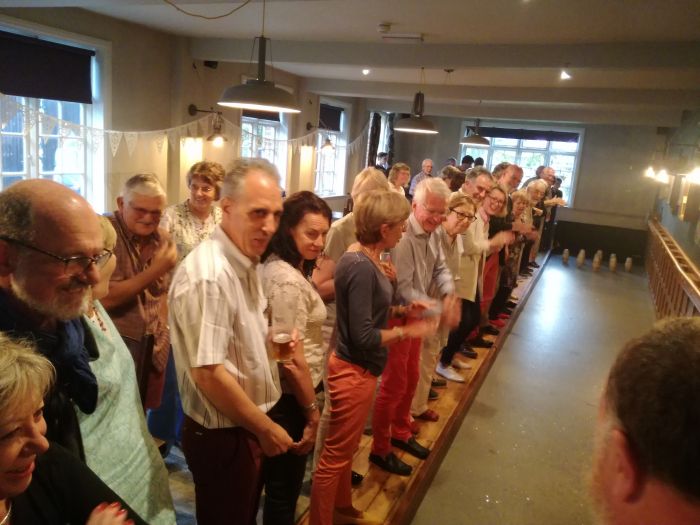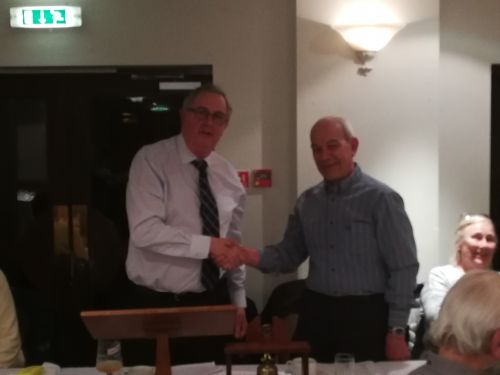 Hello, this is a belated report on our participation in this popular local event.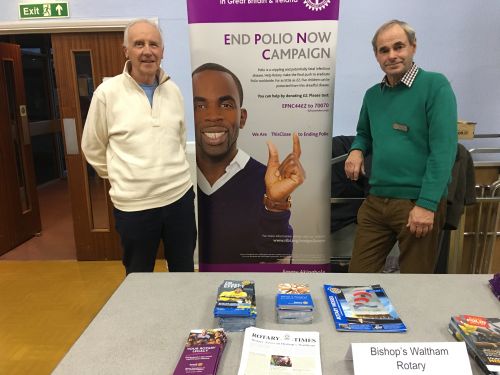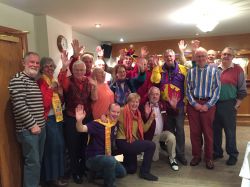 ---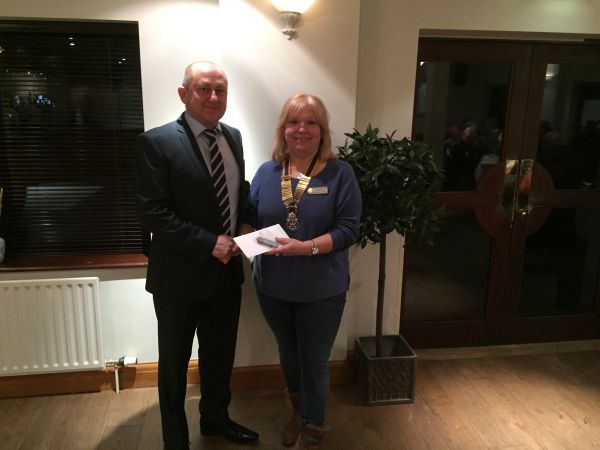 Jason and Debbie, Our newest memb Jason Rule, welcomed by our President Debbie 8th February 2018
Di Hemingway-Rice is welcomed by Debbie Walker our President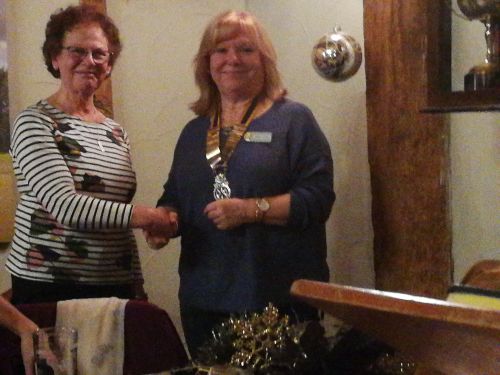 Pictures from the Fashion Show 2017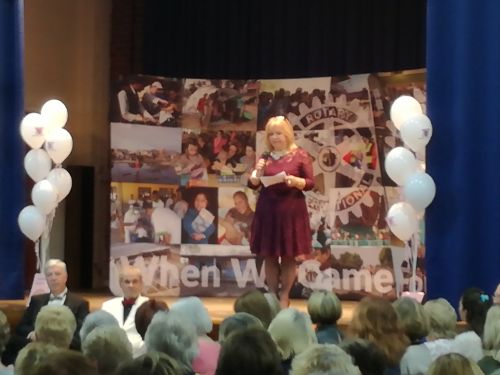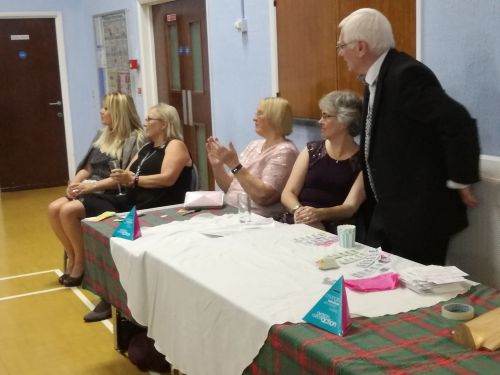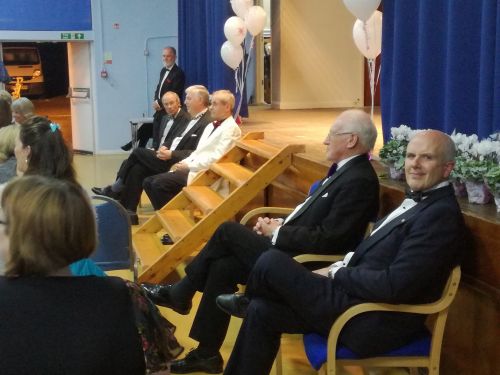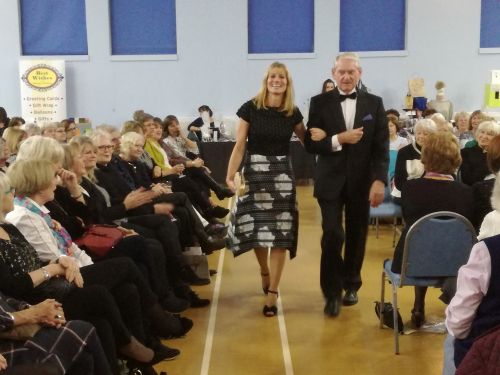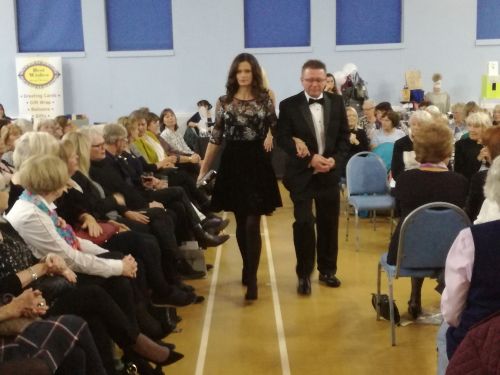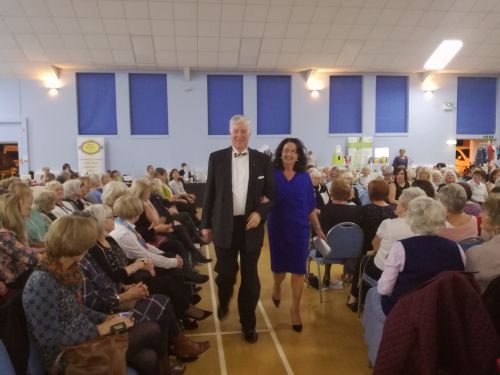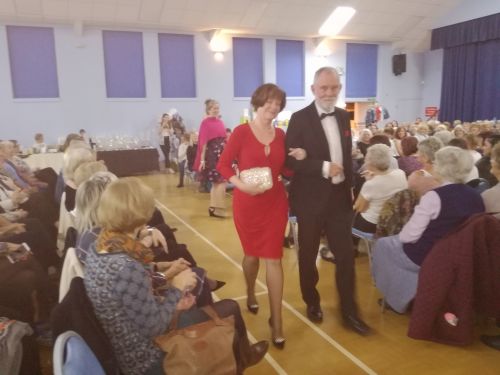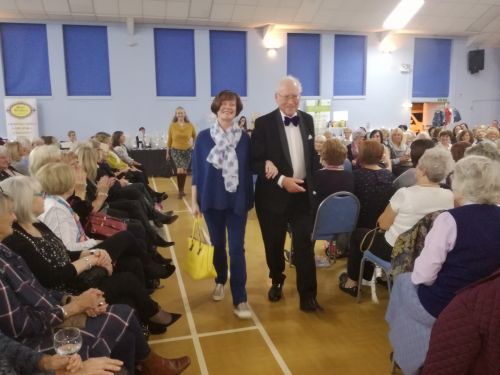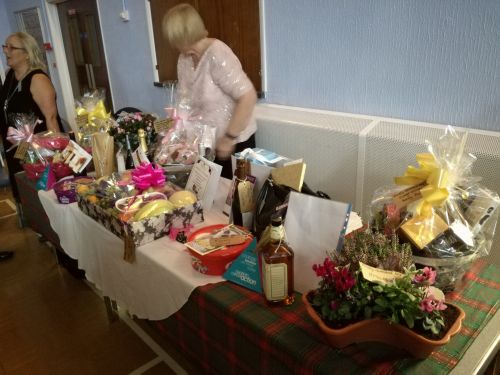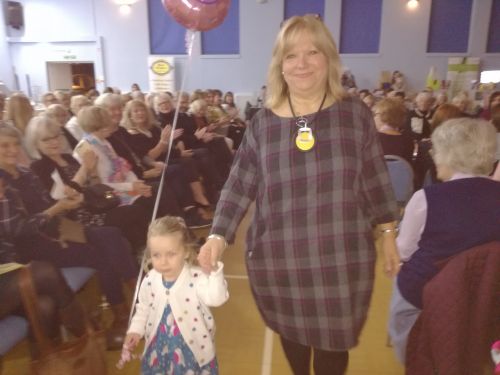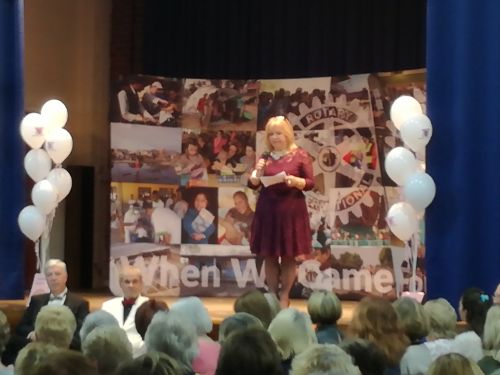 T

---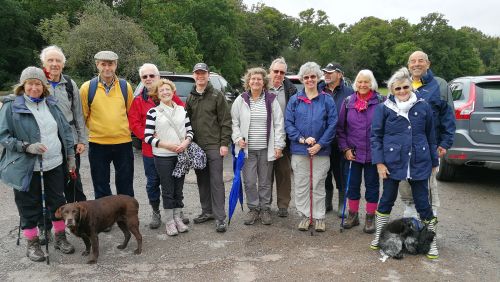 New Forest wet walk, followed by warming pub lunch 20th September 2017.
Bishops Waltham Rotary have committed funds for 2 shelter boxes ( £1000) to help the disaster relief in the Caribbean and Rotary Great Britain & Ireland and Rotary International have also supported this charity for many years, as reported on Breakfast TV this morning and The One Show last evening, if you want to help please view their site to donate.
www.shelterbox.org or Facebook.
Facebook, please see our Facebook link at the top of this page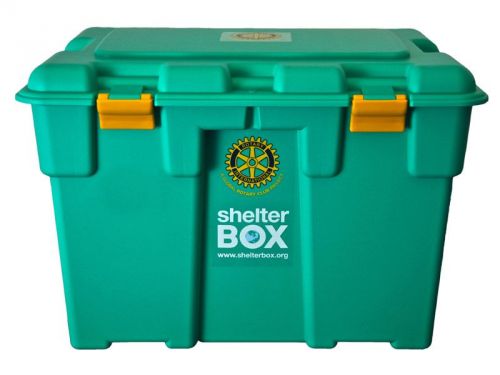 The sturdy green ShelterBoxes are designed to help people who have lost everything. They are filled with practical tools and utensils that help to create the framework for everyday life.
Each contains a family-sized tent that protects people from the elements and provides a safe space in which people can start to recover from physical and emotional trauma.
The contents differ depending on the disaster and the climate, but items such as solar lights, water storage and purification equipment, thermal blankets and cooking utensils help start the process of creating a home.
---
---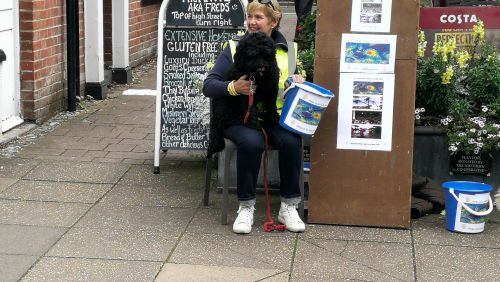 Caribbean Collection Team Bishop's Waltham 16/9/17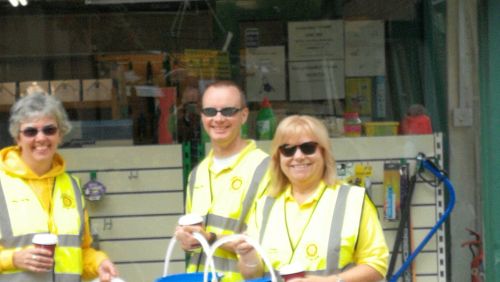 Caribbean Collection Team Bishop's Waltham 16/9/17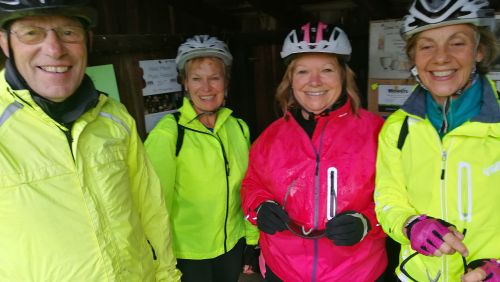 BWRC cycling sub-section sheltering from rain 14/9/17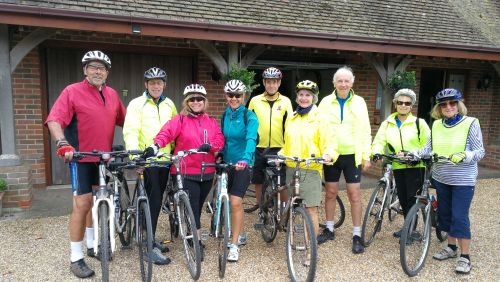 BWR Cycling subsection Thursday 7/9 before gruelling cycle ride; followed by fabulous BBQ at Bob and Lesley's
Bishop's Waltham Infant School and Rotary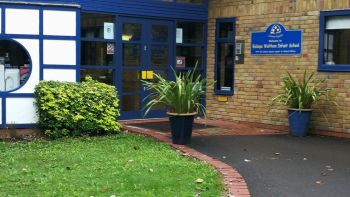 Playground equipment offers exercise that challenges growing children's muscles - pushing on swings and seesaws, climbing steps before swooping down the slide. Outdoors, youngsters learn to trust their bodies as they attempt more and more kinds of movement. A well-equipped playground not only enhances this physical well-being but also gives children new found appreciation of how their bodies move in space. Outdoor play helps children gain confidence as their competence and agility grow.
Bishops Waltham Infant School (BWIS), an OFSTED 'Outstanding' school, recognised this some years ago and installed outdoor facilities for their pupils. Sadly, the ravages of time and weather have finally caught up with, and the wood has deteriorated to a dangerous level; as you can see in the before and after photos below.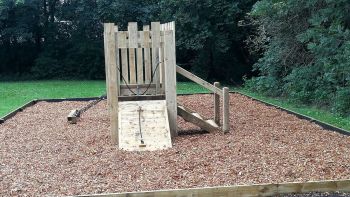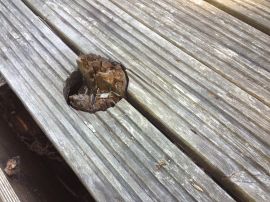 Headteacher, Mrs Ginene Riches, decided that it was time to replace these valuable facilities to avoid any injuries to children playing on them. Unfortunately, government cuts to school budgets have made this a challenging task. The school explored all sorts of ways of raising the money for the facilities, but the problem needed immediate attention. Here is where BW Rotary was able to come to the rescue, for one of the outdoor classrooms.
It was brought to the attention of Rotary, by Malcolm Wearn, the Community Chairman who was very quick to bridge the gap between the school and the Rotary club. He very quickly gathered together all the relevant information, costings, drawings and put the case before the club; and there was unanimous support for the club providing the funds to enable this new facility to be funded. Here is a picture of Head teacher Ginene Riches, Rotary President Debbie Walker and Community Chairman Malcolm Wearn, with Debbie handing over the cheque for the new outdoor facilty.
The other outdoor facility was funded from a combination of school funds and a grant from the Bishop's Waltham Educational Institute. This local charity was founded in 1898 to serve the parishioners of Bishop's Waltham and surrounding villages. Today, the trustees issue grants twice each year to local good causes in the interests of social, welfare and education.
Head teacher Mrs Ginene Riches said: 'Bishop's Waltham Infant School is very grateful to BW Rotary for funding the Outdoor Classroom and for the donation from the Educational Institute towards the supply of the 'castle' element of the second new Outdoor Classroom'. Rotary President Debbie Walker described this project as a major example of Rotary working in the Community.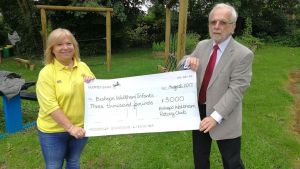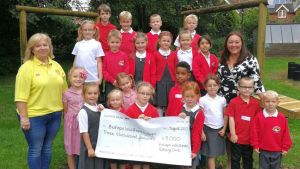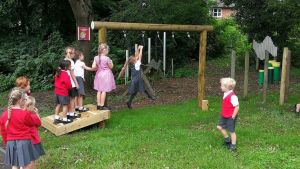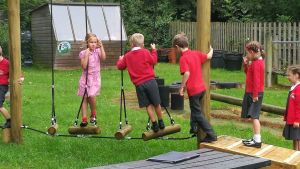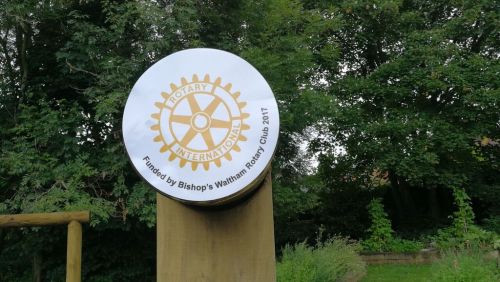 ---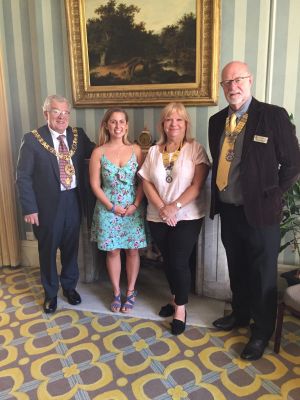 International Student Megan sponsored by Georgia, Winchester and BW Rotary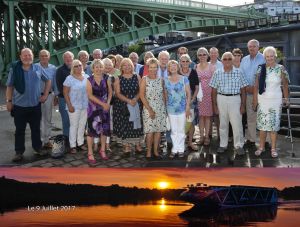 ---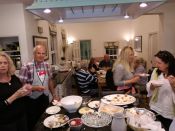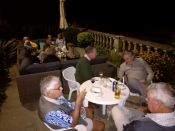 BBQ 31st August 17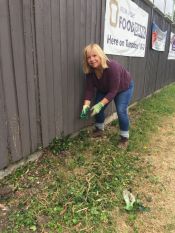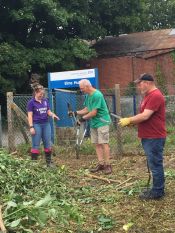 Rotary giving assistance to the Youth Club at Bishops Waltham
---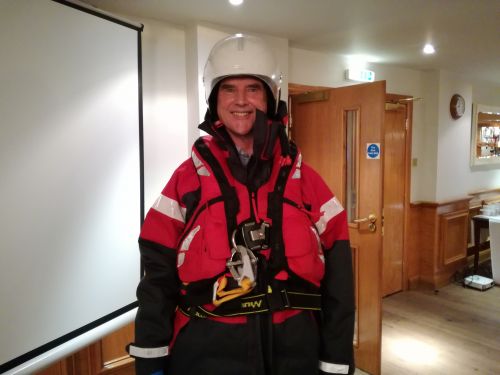 Paul Chesterman,
---
This is where old news and pictures end up!
OLD NEWS